Enjoying the mountains to the fullest extent requires knowing how to dress. With the right clothes, you can experience great adventures. But unprepared, that dream-holiday can turn into a nightmare.
This article is designed to advise you on the intriguing puzzle of technical clothing. We'll give you an overview of how layering systems work to keep you warm and dry.
When you engage in athletic exercise, whether it's hiking, skiing, or climbing, a layered system provides you to the tools to avoid overheating and yet stay warm when you stop.
Types of Layers
Below we list the different types of layers which can be used in combination with each other to reach the ideal effect for the season, environment, and activity. These layers work together to achieve the following goals : wicking moisture, trapping in heat, insulating from cold and blocking wind.
Base Layer
The base layer is the one closest to your skin, it collects the most sweat. The purpose of this layer is to keep you dry by pulling moisture away from your skin .

Never wear cotton as a base layer. While it does wick moisture, it then retains that moisture as the cotton loses its resiliency
"A much better option would be a synthetic or wool garment. Examples of synthetic layers are polypropylene, polyester, or capilene long underwear. The benefits? They are not itchy, tend to be less expensive than wool, are more durable and dry faster. The downside to synthetic base layers is that they tend to be stinky.
On the other hand, we have wool. Many people feel that wool insulates better than synthetic when it's cold, and stays more comfortable over a larger temperature gradient when its hot. It usually continues to insulate well even when wet.
If you plan on being in cold conditions but also plan on aerobic activity, such as mountaineering or nordic skiing, typically a thinner base layer is the wisest choice because it helps wicking the sweat when you are working hard. Rely on the layers above your base layer for insulation.
Some of us prefer a zip-neck base layer, which gives you another tool to conveniently regulate body temperature. Alpine activities such as hiking, climbing, or backcountry skiing can seem like an endless cycle of putting on and taking off clothing. The additional cooling of an open neck is substantial when you are working hard and easy to zip up when you take a rest.
Mid-Layer
This insulating layer helps you retain the heat that's radiated by your body. Typically a mid-layer is a fleece or a thick wool layer. It helps trapping the warm air, but is also breathable so it is not suffocating and sweat-causing underneath a shell or outer layer. The more efficiently this layer traps that heat, the warmer you'll be.
Just as with base layers, you have a broad range of materials, both synthetic and natural. In general, thicker equals warmer, though the efficiency of the insulating material is also important.
Choices for middle layers:
· Polyester fleece: Available as lightweight, midweight and heavyweight fabrics (marketed as 100, 200 and 300 weight). Fleece stays warm even if it gets damp, and it dries fast. Fleece also breathes well, so you're less likely to overheat in it. The main drawback is that wind blows right through, which can steal warmth. That's why you need to have a shell layer with you if you're going with a fleece middle layer. (Another option is to wear wind fleece, which includes an inner wind-blocking membrane.)
· Down insulated jackets: Highly compressible for easy packing, down offers more warmth for its weight than any other insulating material. The efficiency of down is measured in fill power—from 450 to 900. Because down is always inside a shell material, down jackets also offer some water and wind resistance. The drawback to down is that it loses insulating efficiency when damp.
· Synthetic insulated jackets: Synthetic insulations have long tried to mimic down's efficiency, coming closer to that standard every year.They're a popular option for rainy conditions because they retain insulating ability when they get damp. Like down, synthetic insulation is always inside a shell material that offers added water and wind resistance.

Outer Shell or Hard Layer
Built of materials that offer breathability , water-resistance and wind-resistance , a technical outer shell understands that your outdoor lifestyle will cycle between sweating like a pig and hunkering down from in a storm. Two flavors are offered: hard and soft. A soft shell will be more flexible and breathable, may be water-resistant, but not waterproof. Some come with a laminated windproof membrane, others don't. A hard shell will be both waterproof and windproof but not as breathable. If sustained rain conditions might occur, there is no replacement for a waterproof hard shell.
An alternative to a separate technical shell is a jacket system that combines an insulation layer with a shell. For example, most ski jackets take this approach since it is both less expensive and more convenient to have both layers combined when skiing at a resort. Similarly, some heavy winter jackets combine a thick insulation layer and a shell layer into a waterproof winter coat.
So if an integrated insulation layer and shell is a great idea for a ski jacket, why not combine them all the time?
For outdoor athletic activities like hiking, backpacking, or climbing, there is a great advantage in keeping your outer layer separate. Here's why: you will need to regulate significant body heat when you exert yourself and, the possibility to add breathability by shedding the outer layer is substantial. Your outer shell is a barrier to breathability, which is a problem when you're working hard. A technical outer shell gives you the freedom to leave that barrier in your pack until you really need it.This is a key advantage in the backcountry as you cycle from exertion to rest.
Types of outer Shells:
· Waterproof/breathable shells: your most functional (and expensive) choice. Pricier equals drier; higher priced shells are often more durable as well.
· Water-resistant/breathable shells: these are more suited to drizzly, breezy conditions and high activity levels. Materials: woven nylon and polyester. Blocks light wind and light rain.
· Soft shells: these emphasize breathability. Most feature stretch fabric or fabric panels for added comfort during aerobic activities. Many combine light rain and wind protection with light insulation, so they in effect combine two layers into a single jacket.
· Waterproof/nonbreathable shells: these bare-bones shells are okay for rainy days with light to no activity (e.g., fishing, spectating). They are typically made of a coated nylon, which is water-resistant and windproof. If you exert yourself while wearing one, you'll probably end up saturating your underneath layers with perspiration.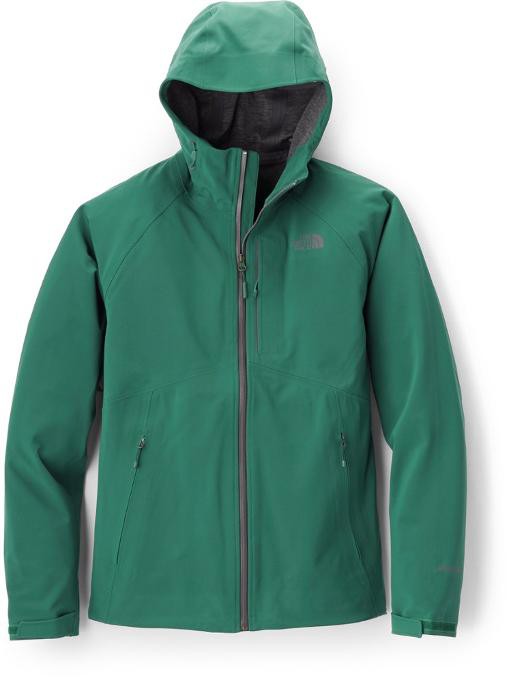 We hope that sharing this information will help you pack wisely for your next adventure. Remember that the best outdoor experiences start with good guidance and preparation.
If you have any other questions or comments, please feel free to contact the professionals at Argentina Extrema! Let us guide you on your next great adventure!